Director Greeting: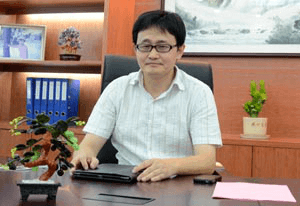 A drop of water, can not converge into the vast sea;  one tree, unable to form a vast forest;  Similarly, one person, also can not achieve extraordinary career!  In the past years, Liyuan company is running under the unity and cooperation of all employees, seizing opportunity, forging ahead with innovation, working hardly to achieve leapfrog development and award excellent success.
As a member of Liyuan, I will work together with my team with the enterprise spirit"courage to stride over, pursue Excellence, dare to rush and strive for progress". Liyuan will be based on the change of market environment, to improve efficiency as the core, implement the new development model, improve operational efficiency. Reduce costs and improve management efficiency through efficient allocation of human resources, Fully utilize advanced ERP systems, optimize processes, integrate resources and improve competitiveness.
In the future development, Liyuan will face both new opportunities and severe challenges. Based on its own actual conditions and talents, technology, R & D advantages, Liyuan will play the greatest efficiency, carry out different competition, pursue first-class and characteristics, expand market influence and competitive advantage. Dedicated to sophisticated products and best service, which meet all of our customers. Company strictly adhere to the requirements of ISO quality management system, go on the road of innovation and sustainable development; absorb outstanding talents, try all best to study and surpass the world's most advanced technology, insist on being be the leader of the Chinese power supply manufacturer!
I strongly believe that Liyuan has a very stable foundation in the past, with the strong supporting from all new and old customers, together with the hard work of all Liyuan people, Liyuan will certainly do more better by tomorrow than today! On behalf of the company, I would like to express my most sincere thanks to our clients, partners and people from all works for their trust, concern and support. Hope you can give us more valuable advice, together of us to create the mutual benefit and brilliant tomorrow.
Corporate culture
" Professional, Brand, Innovation, Service"